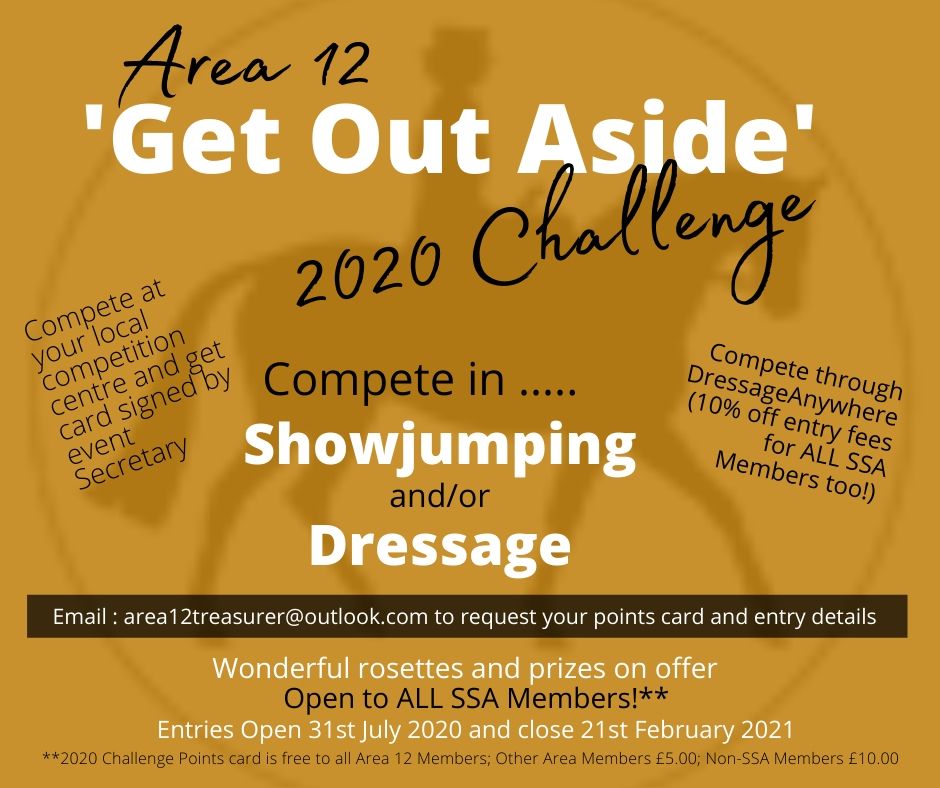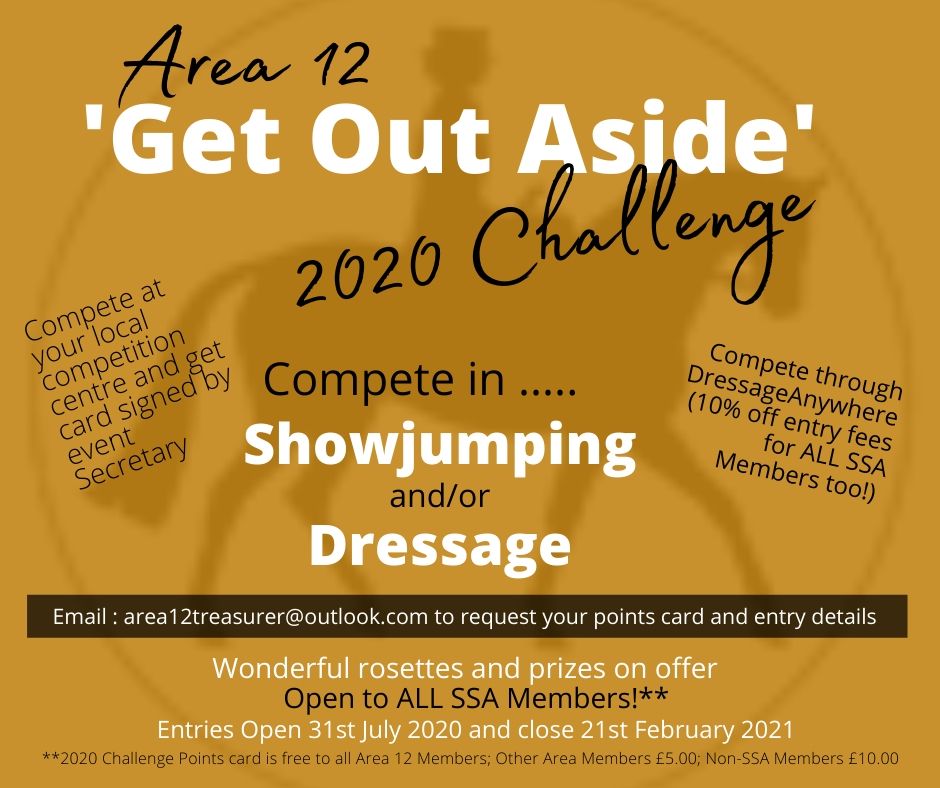 Sadly, it looks like this years showing season is over before it's begun, so the committee have been putting their heads together to think of new ways to have fun and compete side saddle.
Area 12 would like to introduce the Area 12 'Get out Aside' 2020 Challenge.
Click HERE for the full details or click HERE to email for the Points card.